Jon-pa the Geek Rocker
Read Jon's Profile.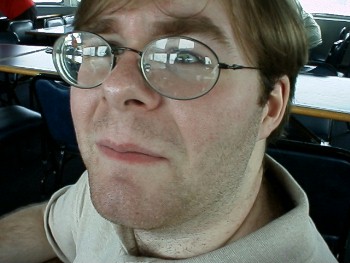 What can I say about Jon? He's whiny and annoying and has far too many interests. He is a rennaissance bum of the new order. He enjoys art, literature, philosophy, anime, writing, music, romance, psychology, theater, sumo wrestling, film, his cats, internet, sleeping, good cuisine and Leah *grin*. He was born in West Virginia and is currently attending college at Harding University in Searcy, Arkansas studying Bible, Psychology, and English.

See more pictures of Jon here.